Conferences and training workshops
Are you taking on new challenges in an environment that has its own characteristics? Sylvain Guimond can develop his intervention to meet your specific needs.
With his experience and the support of his experienced team, Sylvain Guimond will design a training session or conference tailored to your expectations and objectives. Sylvain will create, in collaboration with you or your manager, a content that will perfectly fit your reality. An ideal avenue for unique people!
The training or conference will be developed from the different themes presented below. The number of themes depends on the time Sylvain is hired for.
Build your own conference
PAUL-ANDRÉ HÉNAULT, GEOGRAPHER, VIVACO
Your human approach is undoubtedly what will make the difference for the Man of tomorrow.
ACADÉMIE SAINT-LOUIS
The impact of your conference was truly extraordinary on the entire staff. They were touched and many took the time after the conference to look in the mirror and decide how they wanted to start their year. They did not hesitate to share their thoughts with us.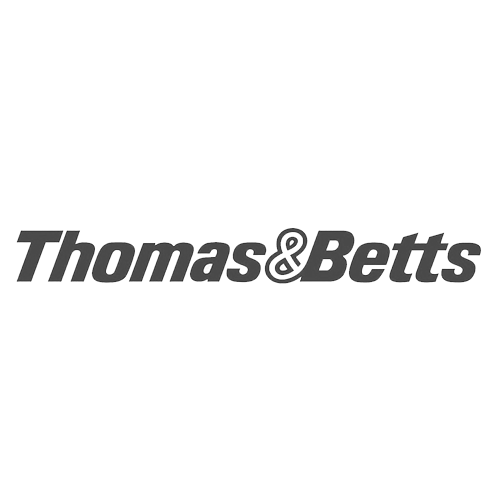 Love
Allows to understand that love is what propels the individual, the company, the world, towards individual and group accomplishment.
The elements addressed are as follows:
Self-love
The love of others
The love of his work
The love of life
Motivation
This theme leads to understanding the why, i.e. the reason for my actions. Motivated people are persistent and never have an excuse.
The elements addressed are as follows:
Types of motivation and why they exist
Our values
Our sources of motivation
Our brakes
Success
Helps to understand the mechanisms that lead to individual and collective success.
The elements addressed are as follows:
Differentiating between self-esteem, self-confidence and self-image
The foundations and components of success
Identify your individual and collective dreams
The importance of celebrating all your successes, big and small
Resilience
When we face a crisis, something imposed on us that we did not choose, resilience allows us to continue our activities and get back into action. We had no choice in what happened, but we do have a choice in how we respond.
The elements addressed are:
The stages of resilience
Acceptance vs. resilience
Rebound
Ensure that personal and group goals are in place
Stress
Today, few people can say that they are not stressed. Our companies are increasingly facing burnout among their employees. However, stress in itself is neither negative nor positive. By understanding the laws that govern it, everyone will be able to use and manage it to their advantage:
The elements addressed are:
Stress vs. anxiety
Stress vs. performance
Stress vs. health
Stress management
The change
Change is permanent. This theme explores how to get people to see change as an opportunity to embark on a new path and make that new path their own.
The elements addressed are:
Take stock of the situation
Make sure you keep what you were doing right
Keep in mind the purpose
Communicate it well
The team
Through this element, participants will know what questions to ask to get to know each other better; they will be familiar with the various personality types and the tools to maximize the strengths of individuals in order to cement the team spirit.
The elements addressed are:
The different personality types
The different characters
Understand and maximize the skills of individuals

How to make everyone feel important and want to contribute to the team
Leadership
This aspect will allow us to understand that leadership is given to us by those who want to follow us. It's something you deserve, not something you ask for.
The elements addressed are:
The six components of leadership or quotients
How to get the respect of your team
How to support your team and help them reach the top
Develop clear communication skills
Communication
In our society, we have unfortunately not learned to communicate. We have learned to listen in order to respond. How do you ensure that you understand and are understood?
The elements addressed are:
Understand that communication is about sharing
You will get clear tools to ensure that you communicate well, whether in your personal or professional life
Building strong relationships through good communication
Learn to communicate with authenticity and simplicity
The balance
This element helps to balance physical and mental health as well as personal and professional life.
The elements addressed are:
Time management

Personality, physical and mental posture

Setting personal and professional goals and objectives while remaining in balance

Learn to de-dramatize to stay balanced
The difference
Here, we will give participants the tools to better manage diversity and tame the full power of differences.
The elements addressed are:
How individual differences (e.g. culture, sexual orientation, etc.) can be used as levers within a team
Unpack and explain the issues and how diversity works to reveal the strength of the solutions that can be created by rallying around a common goal
Assessment of differences
Understanding the complementarity of differences
Innovation
In the world we live in, innovation and creativity are essential for the survival of our companies. Certain climates are particularly conducive to a creative state of mind.
The elements addressed are:
Know the difference between an invention and innovation
How to foster creativity
Identify the strengths of the different teams within the company
Identify the need that leads to innovation
Security
This theme will cover health and safety in the workplace. We will talk about safety as well as physical and mental health, both for the individual and the group.
The elements addressed are:
Health and safety is everyone's business
My personal health and safety and being aware of my responsibility for those of my colleagues
How to stay healthy in a world of over-performance
The importance of going home healthy
Health
In business, the number one resource is people. It is important to take care of it and to do so, it is necessary to take care of the physical and mental health.
The elements addressed are:
Have a good physical and mental posture
How to set realistic goals
The importance of creating a pleasant working atmosphere
Healthy living
Happiness
Happiness is a matter of attitude. It's about appreciating our failures as much as our victories. It is important to learn from both. It is also a choice: the way we look at events is a crucial choice that will determine whether or not we will be happy.
The elements addressed are:
Awareness of our attitude towards events and life in general
A conscious decision to appreciate both the small and the large happinesses
To be the person who brings happiness to the team, to be successful is to serve to be fulfilled
Being grateful: the starting point for happiness